Vision & Mission
VISION
Together, as members of the De Mazenod Family, we seek to enrich our faith journey through the charism of St Eugene De Mazenod, in partnership with the Oblates of Mary Immaculate, in the Australian Province.
MISSION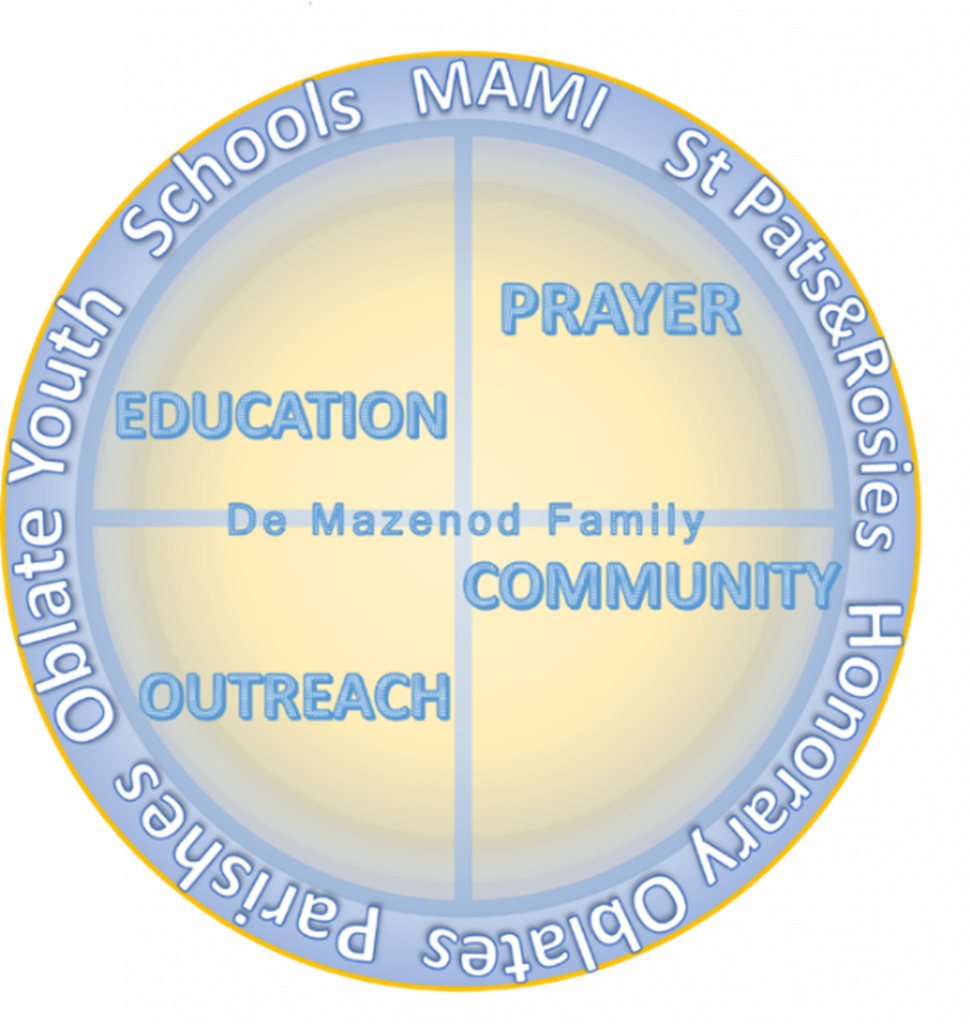 The mission of the De Mazenod Family is:
To build a community centred on Jesus Christ, with Mary Immaculate as our guide ;
To grow as a united family, who identify with the charism, alongside the Oblates, supporting and nurturing each other on our spiritual journeys;
To form ourselves in the knowledge and understanding of the charism of St Eugene De Mazenod;
To celebrate the ways in which we readily embody the charism of St Eugene De Mazenod;
To reach out in solidarity and friendship to the abandoned and neglected in our local communities and beyond.
YOU ARE INVITED TO:
Be a part of St Eugene's "most united family", finding your place within it, and enriching this family with your presence;
Seek a deep friendship with Jesus through the example of St Eugene De Mazenod, who saw him as friend, and Saviour;
Share in the Cross of Jesus as we embrace the trials and struggles of life, together as a community;
Be nourished by God's word through the Church and the Sacraments, as well as exploring your own journey of faith;
Dare to identify with the suffering of the most abandoned, and offer the love of God to those bereft of it;
Radically take up St Eugene De Mazenod's challenge "to see the world through the eyes of the crucified Christ";
Make a commitment to living the charism of St Eugene De Mazenod.