Moments of Grace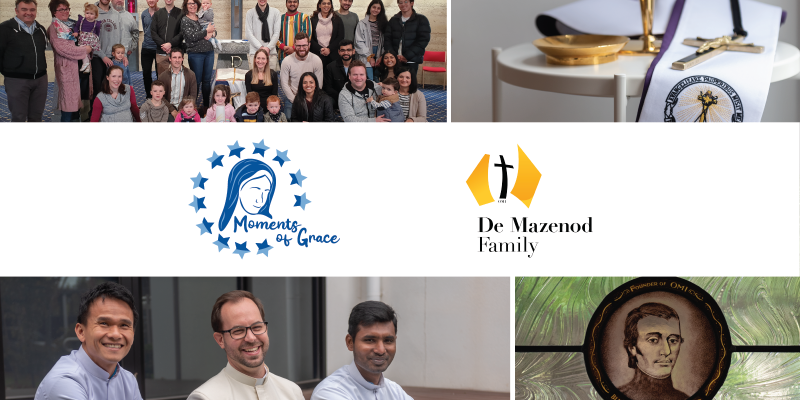 After the success of our third De Mazenod Family National Gathering, the De Mazenod Family Office team got together to review the ideas that came from our discussions on the day.
While there were many good ideas from our gathering that we hope to implement, the challenge from the Superior General, Fr Louis Lougen, was taken up as a theme or framework to implement these ideas.
In his address to the Gathering, Fr Louie challenged us to find a way to commemorate the 200th anniversary of St Eugene de Mazenod's experience of deeper conversion, affirmation, or moment of Grace, which occurred on 15th August 1822, during the enthronement ceremony of the statue of the Oblate Madonna.
Watch the video below to hear about it in a little bit more detail from our Provincial Fr Christian Fini OMI and the Superior General Fr Louis Lougen OMI.
As we take up this year's challenge to create the most "United Family" we, as the De Mazenod Family seek to do this through dedicating this year to reflect, explore, and be open to "moments of grace". We will mark this over the next 12 months by preparing something on the 15th of each month to reflect on, to share and to celebrate together.
With the unique challenges we face in the Australian Province, a physically big Province, a rapidly changing world, a divided Church and a world pandemic to make it just a little more complex, let us be open and attentive over the next 12 months to God's grace present in our lives.
On the 15th of each month, a new moment will be shared here on the page so be sure to come back and check it out.