For November's Moment of Grace, we are looking at some of the moments of grace that guided and encouraged St Eugene from childhood to his time as founder of the Missionary Oblates of Mary Immaculate.
From giving him confidence when he was frightened as a child, to reassuring him to take the daring steps to follow his instincts in founding the new order, St Eugene allowed his life to be empowered by Grace. Allowing himself to be open to Grace, St Eugene also acted on this guidance.
The attached video summarises some of these moments of grace, and asks us to consider when we have felt nudged by God. How easily do we respond to these nudges?
As we use this monthly Moments of Grace series as a lead up to the 200-year anniversary of St Eugene's experience at the Oblate Madonna statue, we take note that the same God who moved St Eugene to great things, moves within us. The same God who created St Eugene, created us. Let us stay open to sensing the presence of God in our everyday life, and take full advantage of the guidance and reassurance available to us as we journey through the various hurdles in our life.
Moments of Grace November Video
Further Information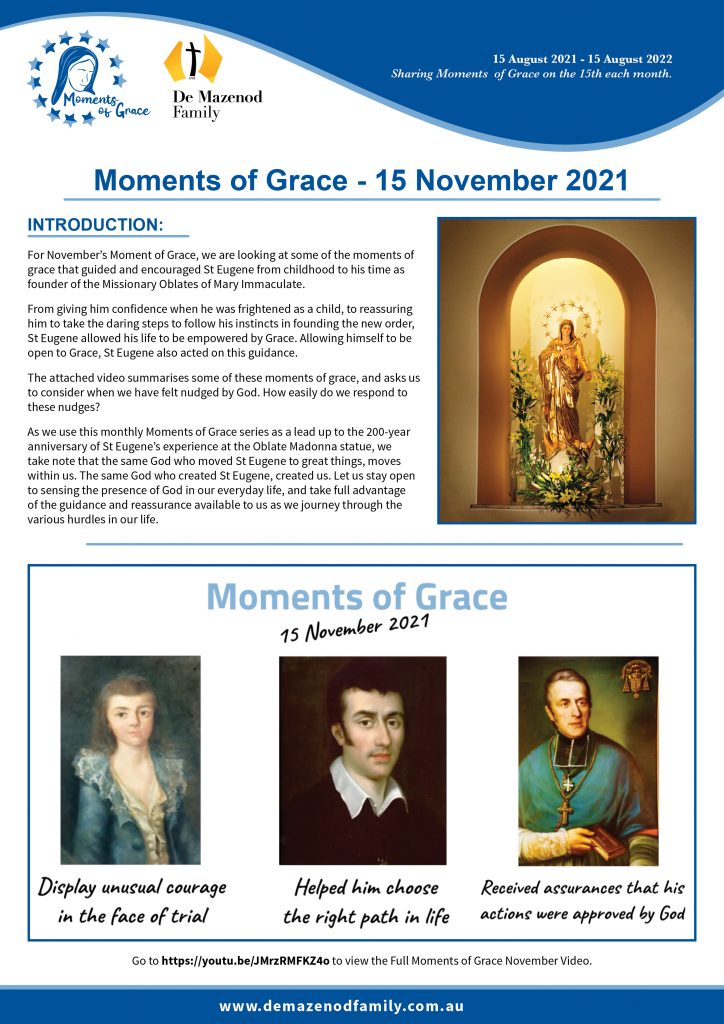 For a downloadable PDF version of this months Moment of Grace – click here