Adore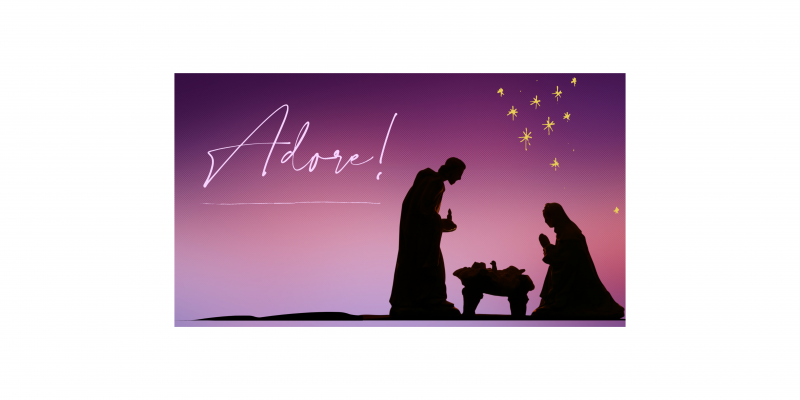 OUR ADVENT PROGRAM – 2021
The De Mazenod Family are so excited to bring you our Advent program this year. We invite you to join us online for Zoom sessions, or if you are in a position where you can meet in person, take these documents with you to support you in a prayer meeting to pray and reflect together. If you would like to do this, feel free to reach out to Emma Hoad if you would like some support or guidance (there are extra resouces available to you if you would like to do this). Contact details for the De Mazenod Family Team are on the Contact Us section of the website.
No season of the year is more at odds with the current secular culture in Australia than Advent. The commercialisation of Christmas sees decorations in the shopping centres, advertising for Christmas shopping and Christmas products available well before Advent even begins. By the time Advent comes around, we have probably well and truly begun preparing for Christmas. We have to. It's a busy time of year. School exams, graduations and farewells, end-of-year work functions, Christmas catch-ups with extended family and friends. And whilst we are surrounded and constantly reminded of the season we are in, it is easy to forget the true meaning behind the joy and celebration.
This Advent, we hope this program allows you time and space to forget about the busyness of our daily lives, and to stop and prepare our hearts for the coming of the Lord.
ZOOM LINK
https://us02web.zoom.us/j/83793869667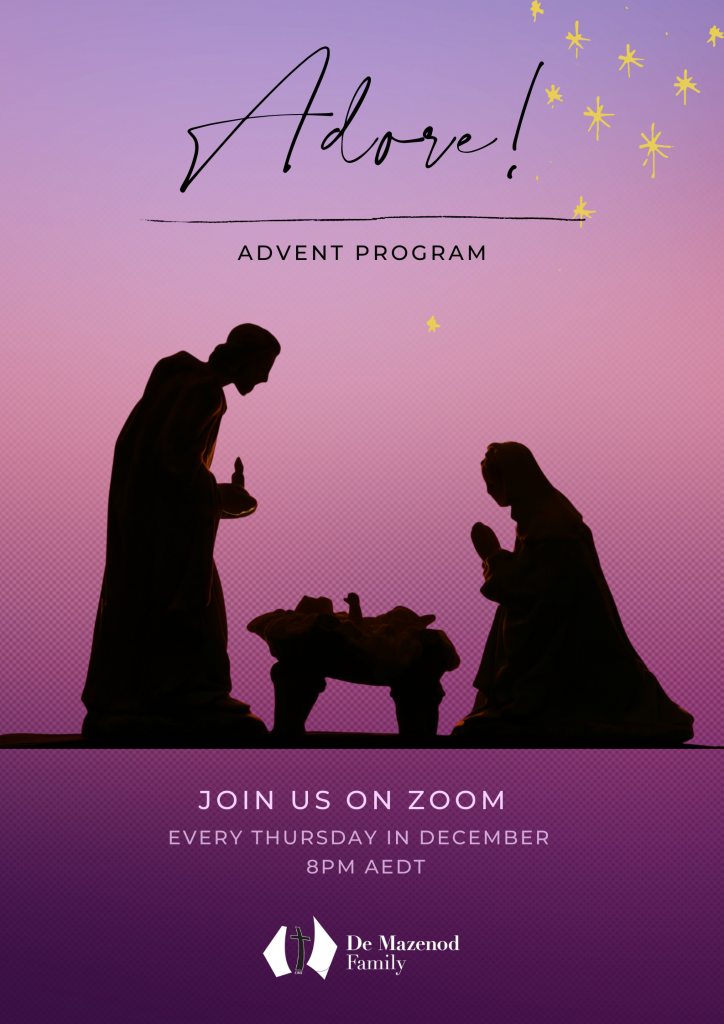 If you would like to download a copy of this year's program, you can click below