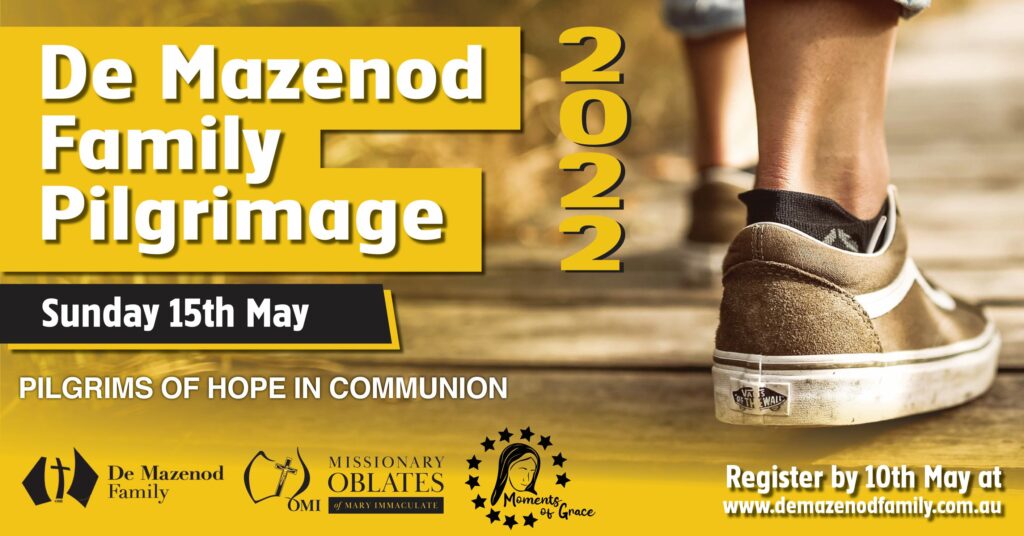 After the success of last year's Oblate Charism Pilgrimage, the De Mazenod Family have decided to lace up their walking shoes and hit the trail from Rye to Sorrento once again. The De Mazenod Family Pilgrimage is a 1-day event will explore our theme "Pilgrims of Hope in Communion" which is the theme for the upcoming 37th General Chapter of the Oblates of Mary Immaculate. It will also be part of the De Mazenod Family's "Moment of Grace" for the month of May.
The day will begin with Mass at The Holy Family Catholic Church in Rye, before heading off on our pilgrimage walk to St Mary's Star of the Sea, Sorrento – where we will stop along the way to spend time in prayer and reflection. The day will finish with the opportunity to spend time as a community relaxing after a long walk and enjoying a sausage sizzle.
Important Info!
We ask that you arrive at The Holy Family Catholic Church, Rye by 10:30am for Mass.
We will be providing some wraps for lunch, but feel free to pack your own food and snacks. We will be stopping during the pilgrimage for a picnic lunch.
The walk is roughly 10km and is relatively flat, with exception of the hill up to St Mary's Star of the Sea. The Rosies van, will meet us at every rest stop with water and first aid (hopefully not needed!). If you are unsure about whether you can manage the full 10km we encourage you to come along, as you can always jump in the van if it gets too much.
We will finish at St Mary's Star of the Sea, where there will be a sausage sizzle and refreshments. After dinner the Rosies Van will transport people back to their cars at Rye.
Make sure to wear appropriate footwear for a long walk, as well as appropriate clothing, including a warm, preferably waterproof jacket.